Con Kassis
8th Dan Black Belt Instructor Con Kassis is the program director and head of the Academy. His Dan grade and also Master Degree (Shihan) are issued and certified in Japan by the late Grand Master Kenei Mabuni.
Sensei Con has traveled to Japan more than 40 times in his career to learn the art and secrets of Shitoryu Karate-Do, the traditional style of karate devised by founder Kenwa Mabuni – one of the greatest masters in karate history. Son and successor Soke Kenei Mabuni decided to accept Sensei Con as his personal student, an event that changed his life dramatically, as Soke Mabuni was the key that enhanced his understanding of karate significantly. Sensei Con is assistant Author of the book Shitoryu Karate-Do by Kenei Mabuni 10TH Dan.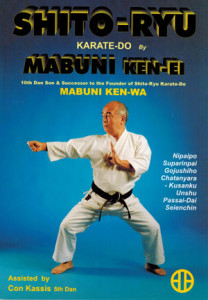 Our organization has produced some of Australia's best karate athletes. At the 2001 National Championships athletes from our Academy personally coached by Sensei Con accomplished a remarkable achievement – winning Gold, Silver and Bronze medals in the Men's and Women's open kata events, as well as gold in the Men's and Women's Team events, dominating the top spots in all the senior kata divisions that year.
---
Men's Individual Open
GOLD: Tim Jovanovic
SILVER: James Giuliano
BRONZE: Ben Apap
Women's Individual Open
GOLD: Josephine Forbes-Dodera
SILVER: Kylie Delaney
BRONZE: Rosanna Kassis
---
GOLD Men's Team Kata  
Tim Jovanovic,
James Giuliano,
Ben Apap
GOLD Women's Team Kata  
Kylie Delaney,
Rosanna Kassis,
Josephine Forbes-Dodera
---
Having become a world-renowned specialist in the teaching of authentic Shitoryu karate, and an expert in sports karate, Sensei Con has created a successful and reputable karate school, and numerous Karate Champions. He has been passionately involved and dedicated to learning, teaching and the development of karate for over 30 years.
---
Professional Qualifications:
Councillor – World Shitoryu Karate Federation
Vice President – Asia Pacific Shitoryu Karate Federation
Black Belt Examiner – Asia Pacific Shitoryu Karate Federation
Technical Committee Member – Oceania Karate Federation.