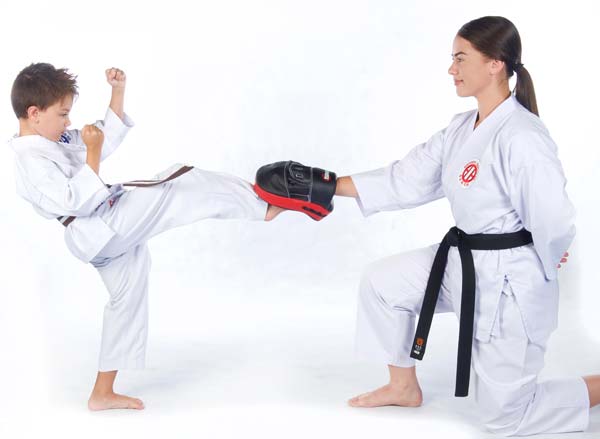 Melbourne, known for its vibrant culture and diversity, is also home to exceptional Martial arts academy Melbourne , including Kassis Karate. With a rich tradition and a commitment to empowering individuals, Kassis Karate in Melbourne offers an exciting journey into the world of martial arts. In 350 words, let's explore the essence of Kassis Karate in this dynamic city.
A Legacy of Excellence:
Kassis Karate is synonymous with quality and expertise. With a legacy spanning decades, this Martial Arts Academy Melbourne has produced skilled martial artists who have achieved success in various aspects of life.
A Unique Blend:
Kassis Karate combines elements of traditional martial arts with modern training techniques. This blend offers students a comprehensive and balanced approach to martial arts, encompassing self-defense, physical fitness, and personal development.
World-Class Instructors:
At the heart of Kassis Karate are its dedicated and experienced instructors. They are not just teachers; they are mentors who guide students through their martial arts journey, fostering discipline, respect, and a strong work ethic.
Self-Defense Proficiency:
Kassis Karate equips students with practical self-defense skills. In Melbourne's ever-changing landscape, self-confidence and the ability to protect oneself are invaluable. Kassis Karate empowers individuals to face life's challenges head-on.
Discipline and Focus
The structured environment of Kassis Karate instills discipline and focus. These attributes are transferable to other aspects of life, including academics and career pursuits.
Physical Fitness:
In a city that values an active lifestyle, Kassis Karate promotes physical fitness. Students enhance their strength, flexibility, and endurance, helping them lead healthier lives.
Mental Resilience:
Melbourne's fast-paced lifestyle can be demanding. Kassis Karate teaches students to develop mental resilience, enabling them to manage stress and adversity effectively.
Inclusivity:
Melbourne is known for its cultural diversity, and Kassis Karate embraces this diversity by welcoming individuals of all backgrounds and ages. It's a place where people come together to learn and grow as a community.
Achievement and Competition:
Kassis Karate provides opportunities for students to test their skills in a competitive environment. Competition fosters a sense of achievement and motivates individuals to strive for excellence.
Life Skills:
Beyond the physical aspects, Kassis Karate imparts life skills. Students learn goal-setting, perseverance, and teamwork, which are crucial for personal and professional success.
In the bustling metropolis of Melbourne, Kassis Karate stands as a beacon of tradition, excellence, and empowerment. It offers a transformative experience for individuals of all ages, backgrounds, and aspirations. Whether you seek self-defense proficiency, improved physical fitness, enhanced mental resilience, or simply a supportive community, Kassis Martial Arts Academy Melbourne is the path to unlocking your potential.