MY DOJO TECHNICAL SEMINAR - NIPAIPO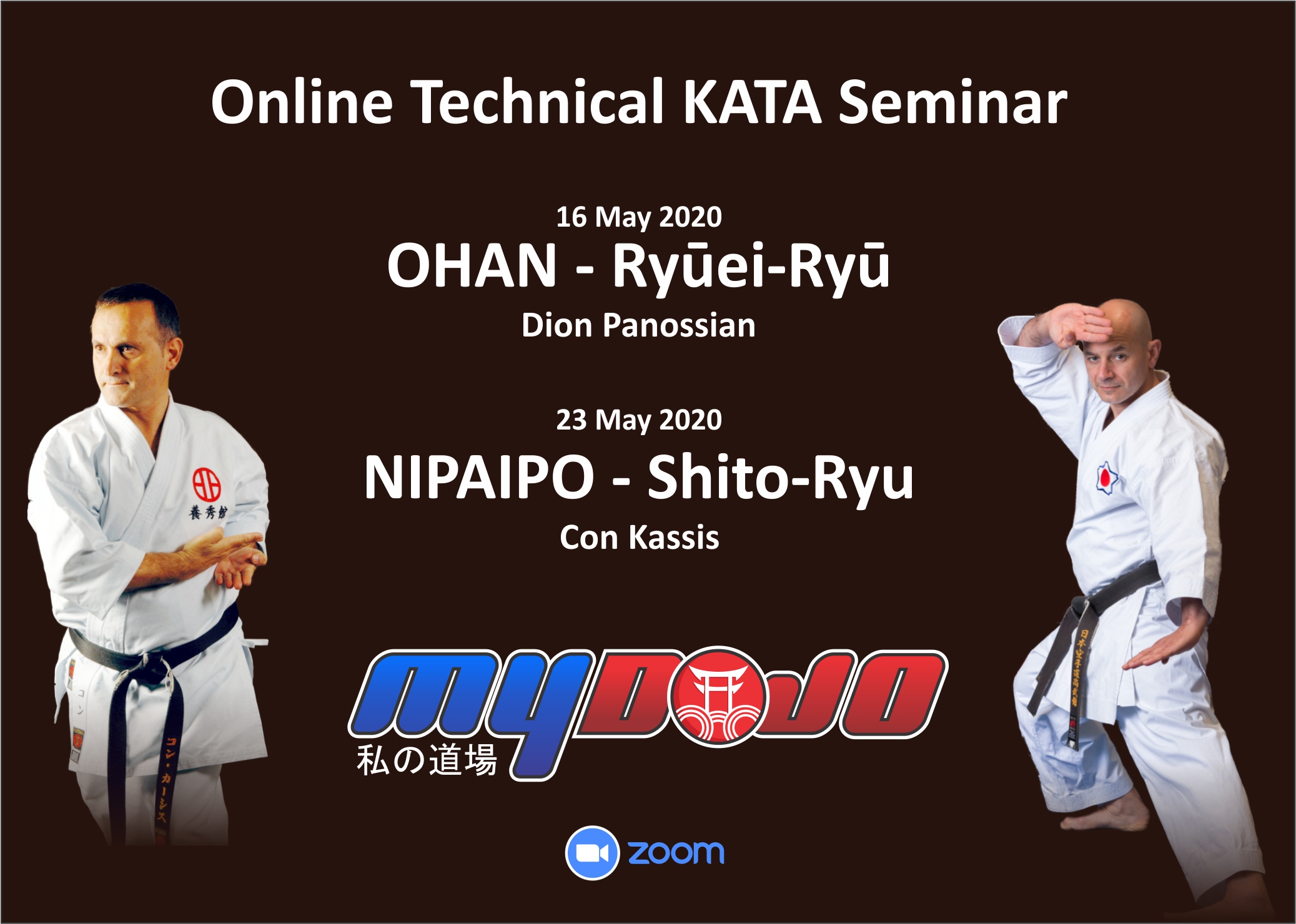 NIPAIPO
Date : 23 May 2020
Time :  2:00 pm (Eastern Standard Time)
                12:00 Pm (Western Standard Time)
 
Please download the ZOOM application.  Seminar login details will be sent after registration.
Instructors
Con Kassis - 8th Dan
Recognized as an authority on Kata.  
One of the World's most senior authorities on Kata judging.
Acknowledged by the late Grand Master Ken-ei Mabuni as his most advanced
Non-Japanese student worldwide for the Shitoryu system.                 
Nipaipo was handed down to Con more than 30 years ago
He will share with you some knowledge and important Bunkai information not often given by leading authorities.
                             
Dion Panossian - 7th Dan
One of the World's Leading Kata Judges.
A recognized International authority on Ryuei Ryu Kata.
This class will be featuring characteristics (Conformance) not often given or understood by athletes, coaches and officials.