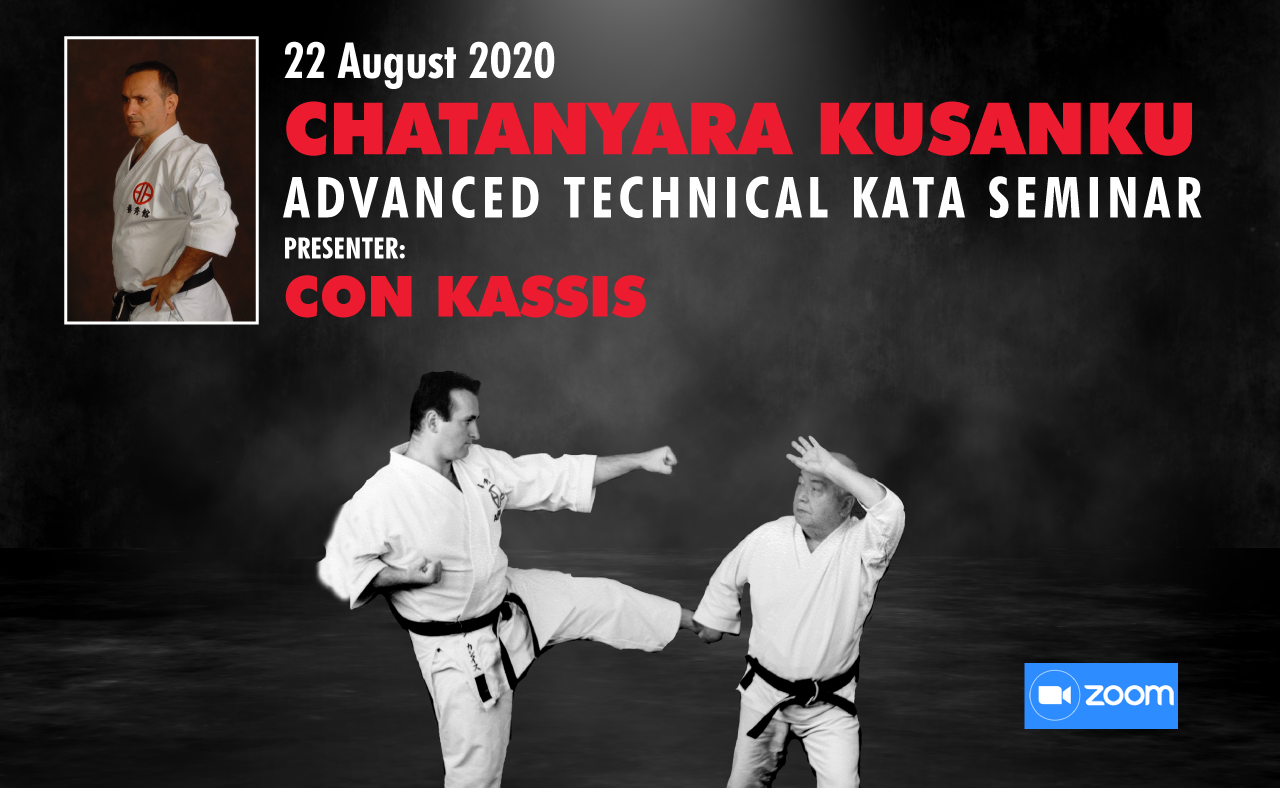 * The late SOKE MABUNI KENEI with Con Kassis, His most senior non-Japanese student, performing BUNKAI application of Chatanyara Kusanku (photo 1988)
DATE : 22 August 2020
TIME :  5:00 PM (EST / MELBOURNE time)
 
PLEASE DOWNLOAD THE ZOOM APPLICATION - the Zoom link WILL BE SENT AFTER REGISTRATION
Seminar Presentor
Con Kassis - 8th Dan
  
* One of the World's most senior authorities on Kata and Kata Judging.
* Acknowledged by the late Grand Master Ken-ei Mabuni as his most advanced non-Japanese student worldwide for the Shitoryu system.
                 * He will share with you some knowledge and important Bunkai information not often given by leading authorities.